The decorating
blogosphere
is filled with dresser make-overs. Here are a few just to give you an idea if you don't follow 30+ design blogs like I do!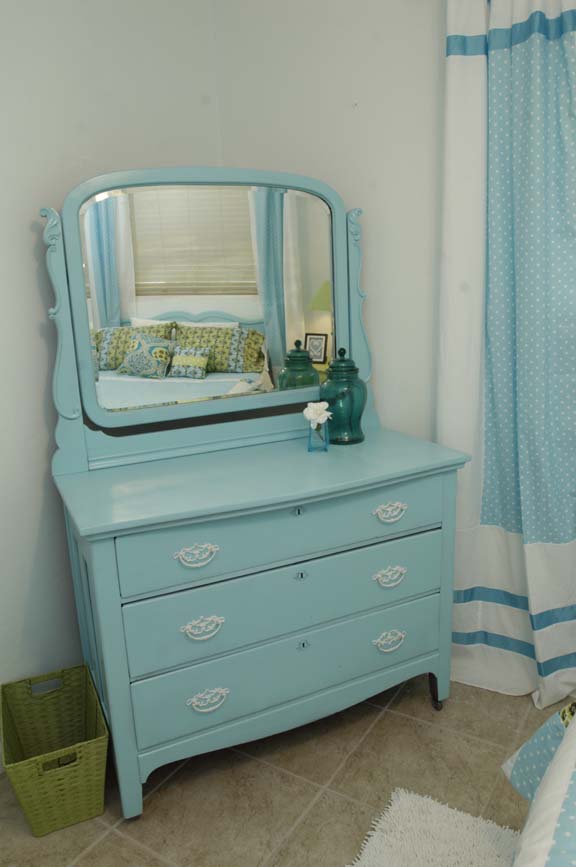 Well, my mom got me a great dresser from a family friend (who got it from a member of my family ironically). I loved it when I saw it but knew it would need some work to really hold up to the abuse it would doubtlessly receive as a hold everything place in our family room for the printer, telephone, and all sorts of home office type stuff in the drawers. It has some great details on the sides and the overall wood tone is perfect for our house, but it was literally falling apart, had some hideous drawer pulls, and it looked like maybe the original legs were cut off at some point because it was only about 26" high! Very odd.
Unfortunately I cannot seem to find a good "before" picture but this will give you an idea of how ill-fitting the handles were for this piece.
Fortunately it didn't need the kind of work that the dressers in the blogs above needed, so the project didn't take all that long. I cannot, however, guarantee that a coat of paint or two will never hit this dresser at some point in the future!
So, in comes the hubby to work some magic once again.
Jim had to re-glue almost every piece of wood on the dresser and rebuild the drawers so the bottoms could withstand the weight of office supplies. We added legs we found in the molding department at Home Depot (made to replace upholstered furniture legs). It took some ingenuity to attach them to the existing stumpy legs but Jim found a solution. He then cleaned the grime off the entire piece and put on a clear coat of polyurethane. Finally, we replaced the handles with some simple handles from Home Depot which cover the extra set of holes we discovered when we took off the old handles!
And here's the finished product!
I'm sure we'll enjoy this piece for many years to come, with or without a coat of paint!